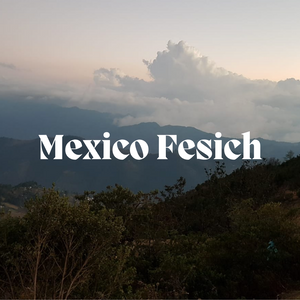 Mexico Fesich - Single Origin
Sale price Price $13.99 Regular price
This coffee comes from a Mexican Pastor that now lives in Tuscaloosa, AL and runs Pastors Mexican Restaurant. We buy this coffee straight from Pastor and the proceeds go to his family back in Mexico. 
Region – Angel Albino Corzo, Chiapas
Process – Washed & Sun-Dried
Altitude – 1,100 -1,800 meters above sea level
Variety – Bourbon, Caturra, Sarchimor, Catimor, Costa Rica & Marago
Cupping Notes – vanilla, dark chocolate and cranberry.